---
At first we thought so to, but I promise you, she is a cast frame. We where puzzled at first because of the design and look of all the frame sections, but as we began peeling the years of paint and grim off, we found a frame that was cast and "cleaned up" with some rough tough methods. It appeared to be cast and cleaned with flame cutting. Maybe it was a process far different from most standards, maybe a really rough pattern . Here's a couple pics from last winter as we where in the beginning of the project.

I have also seen various manufacture markings on the loco, she had parts from many of the builders. These war babies were a combination of parts, made fast, effective and with a purpose to win the war. And then be cast aside. That they actually made it many years after, and served the railroad well is a testament to the design.

And one last thing on when. I just want you all to know, we are all volunteers. We have a consultant who has been with us from the beginning. There is a group of us traveling from all over the state ( hundreds of miles....often) to make this happen and they are bringing their skills, abilities and desire to bring 557 back to life. We have had an amazing out pouring from the community to make this happen and the spirit of the Last Frontier lives in this project. There's a lot of very funny informational sources about Alaskans out there, but those helping on this project are the real deal. We are friends and we love this 'Gypsy Rose'.

Thanks for the interest.

Art



Attachments:
File comment: Engineers side rear.

image.jpg [ 160.3 KiB | Viewed 5853 times ]
File comment: Sorry for the darkness.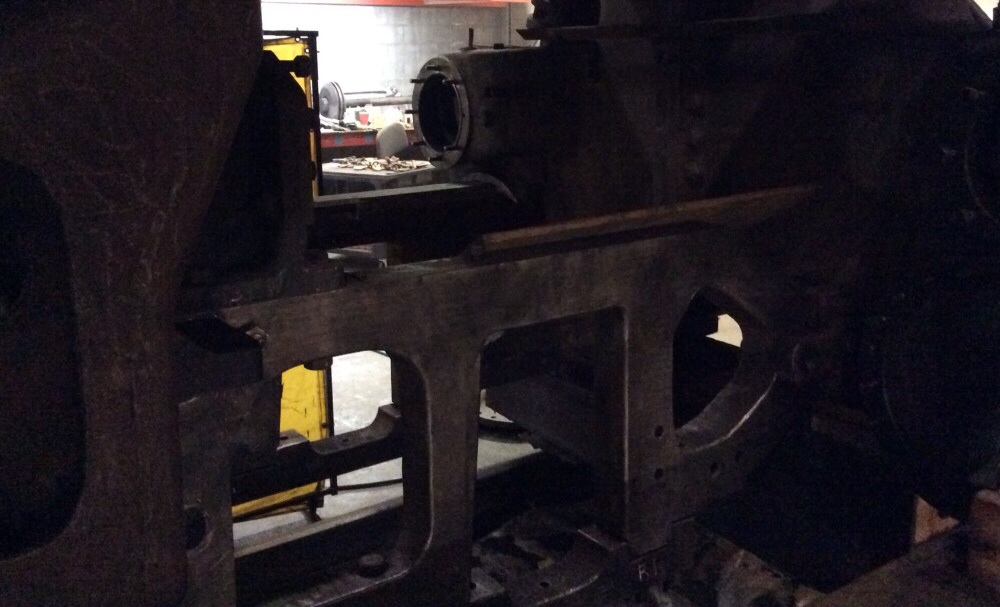 image.jpg [ 157.56 KiB | Viewed 5853 times ]