---
part 1 Saturdays update-

Just sharing another up date from the rainy land of the midnight sun.

Work steadily continues on 557 as we finish up the final processes in deconstructing her, getting ready to begin reassembly. There was nothing but rain in the forecast for this last weekend, but we have a schedule we are striving to complete, so we find way.

I've added a few pictures from Saturdays work after finishing the day. Was pretty exhausted from 9 hours of sandblasting the interior of the boiler, but you'll see we have pulled 557 out into the lead track to the shop. We prepped her before to continue working while the rain came down. The work sand blasting the interior boiler barrels for final inspection and repair where needed, and had to be accomplished. From all indications, the interior boiler looks good. Ultra sounding on the barrel has been very positive. The boiler interior barrel, the dry pipe, the anchors, the fire box are all getting completely cleaned and will get their final inspection soon. It took all day, and we managed to out last the weather. Or at least the crew did!

While the boiler/frame was out side the shop, we also moved the the tender out where we could remove the tank in preparations for it's complete stripping and rebuild.

It's hard to believe that 18 months ago we started with a loco shell and an empty warehouse. Now we almost look like and engine house.



Attachments:
File comment: Tender before we moved outside for some air...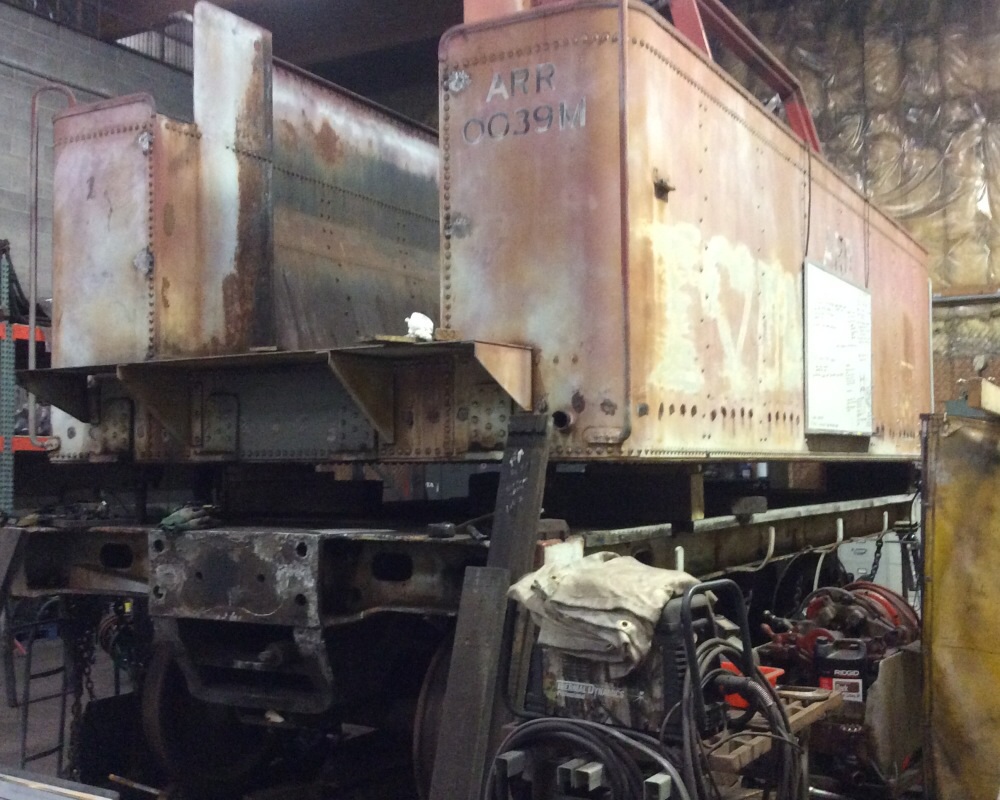 image.jpg [ 233.51 KiB | Viewed 6427 times ]
File comment: Cylinders covered, front end details....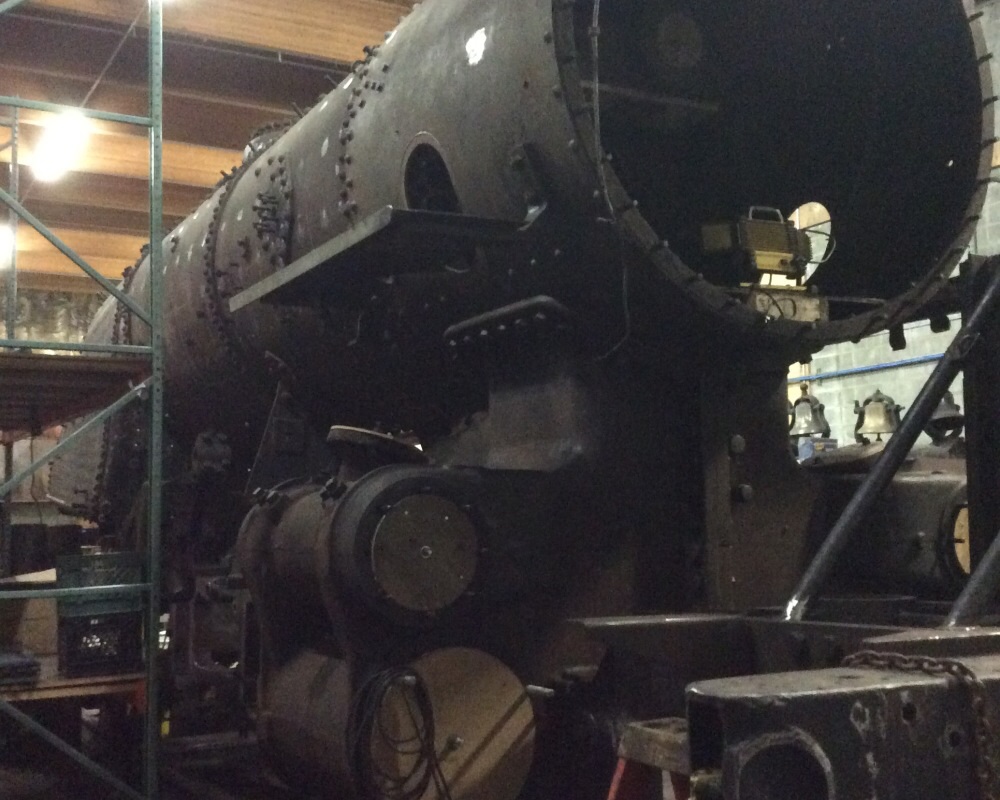 image.jpg [ 208.39 KiB | Viewed 6427 times ]
File comment: Saturday morning prep before we move her outside to do a little sandblasting...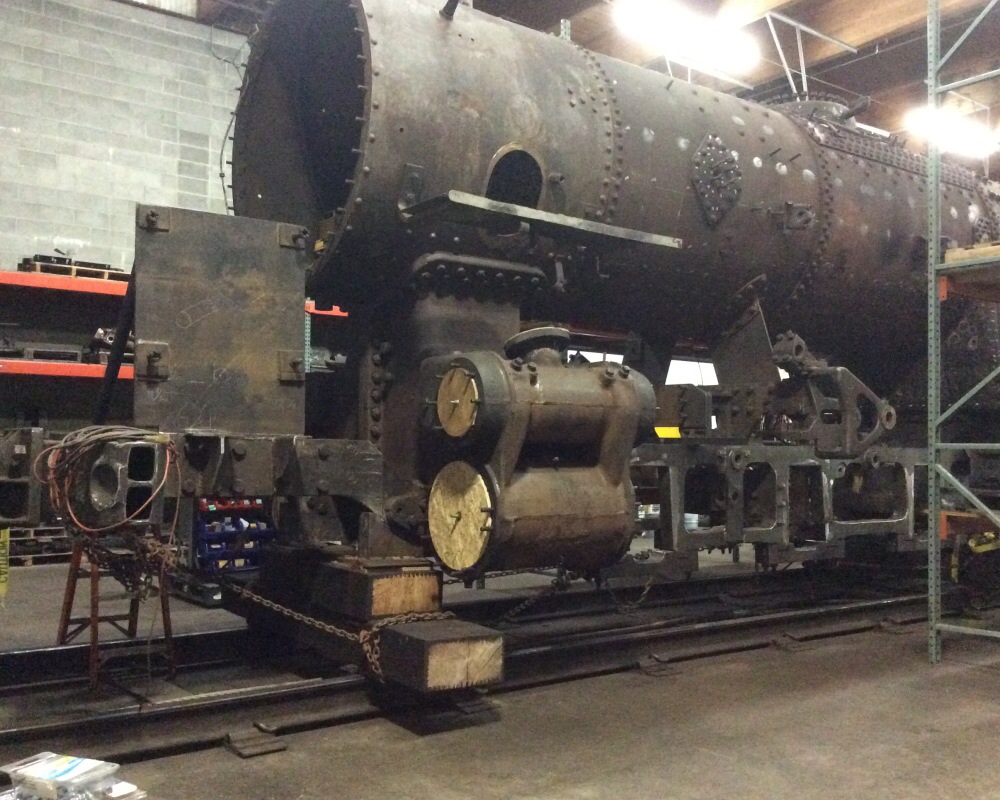 image.jpg [ 256.33 KiB | Viewed 6427 times ]