---
My Dad was born and raised in Chicago and turned into a railfan at an early age. Born in 1928, he was 20 years old when the Chicago Railroad Fair opened and with camera in hand he attended the fair.

When he died in 2002 in St. Charles IL., I had to empty out his house which was a formidable task since he was the supreme packrat. He threw nothing away. The basement was almost unusable except for a narrow path, due to piles of stuff everywhere. As I proceeded on my archeological dig through the basement I found this old vanilla envelope tucked inside a filing cabinet. The envelope was obviously old and stuffed full of papers. When I opened it up, inside I discoverd about 60 souvenir pamphlets, postcards and booklets from the 1948 Chicago Railroad Fair.

I don't know where else to share these where they would be appreciated so if it's ok, I can scan them and post them here.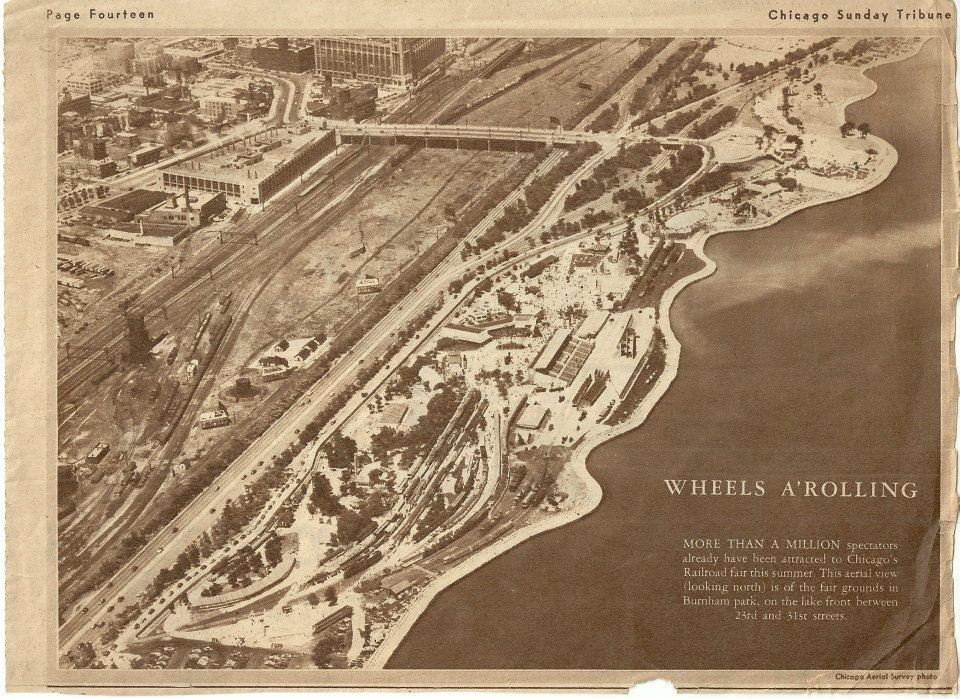 From the September 5, 1948 Chicago Sunday Tribune

Steve