---
Southern No. 1200 was successfully transported in generally good weather from Stearns, KY to a staging area near Washington DC. The passenger car is staged here until the cranes and other equipment can be set up at the construction site. It appears that everything is on schedule for the car to be lowered into the excavation site of the new building on Sunday, November 17. It is expected that the actual crane operations will take place from about 11:00 am to 2:00 pm ET.

For those in the area, the operation can be viewed from an area on Madison Drive, south of the construction site.

For those not in the area, there is an active web cam feed for watching the construction of the building. The feed can be accessed by visiting http://nmaahc.si.edu/Building/Camera. (According to what I've seen of the views available, the right side of View 3 will most likely show the area of interest, although somewhat obscured by trees.)



Attachments:
File comment: SOU 1200 travels by truck from Stearns, KY to a staging location outside of Washington DC.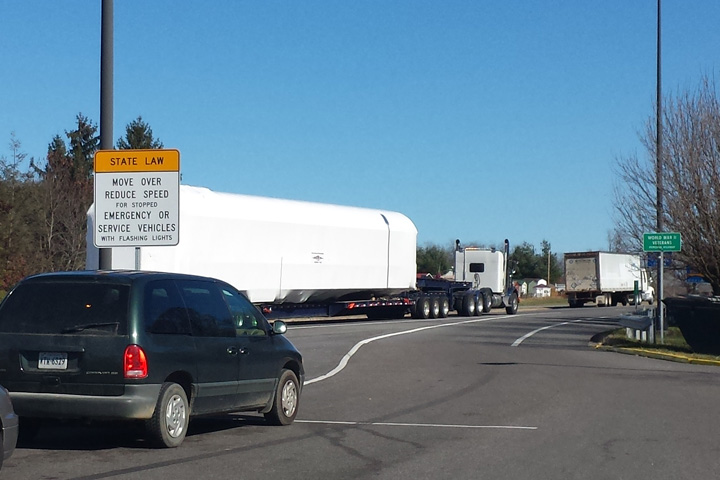 20131113_130641_small.jpg [ 120.45 KiB | Viewed 1286 times ]