---
As an aside, the gentleman in the photo is our CMO, and very knowledgeable in these kinds of things. He is trying to keep the amount of polishing to 1/32" or less. The mass of the bell will still ring beautifully. The original paint on the yoke is being removed in a trap specially designed to remove lead base paint. I new clapper has to be turned, as the original went missing years ago.

BTW, if I didn't mention it in the earlier posting, the whole mechanism must weigh 250 lbs.

Yesterday, we received this photo from the collection of Joe Kelley. It's a family photograph taken at Bangor Union Station, June 13th, 1954. Here, 470 is seen ready to return on her last fan trip of the 20th century.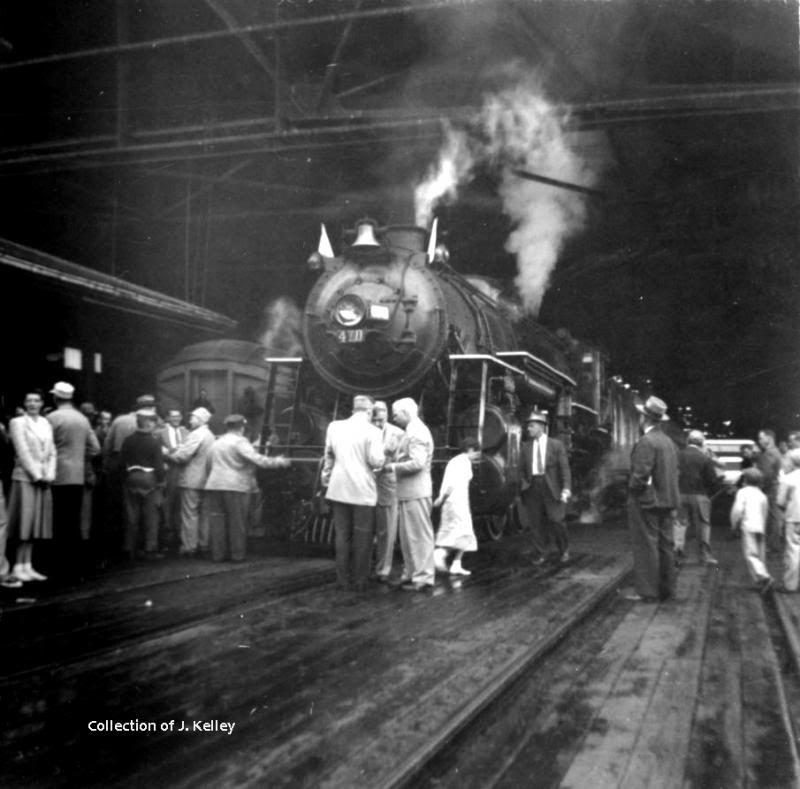 I have to wonder how many thousands of "Brownie" camera pictures remain in albums, shoeboxes, and trunks, from this trip?