---
Hello all,
This post is to update you about the restoration work being completed by the CRHS. Much has happened over the last few months and now that we have access to the right tools, we can get things done!

Over the last few months, we've gotten our gondola (G36L class) from Lewistown to Topton, PA and begun work. We began by stripping out the damaged steel floor and longitudinal stringers. We also removed 3 broken body panels. Inn place of the 2 "Z" channel stringers per side, we put in 1 "I" beam. While it's not quite correct, it'll be much stronger.

Our welder Ryan welds in the new I beam supports



Once complete, we primered and painted the entire underframe and center sill...



Our steel gurus make a few last minute tweaks while our wood crew starts bolting down new wood flooring. The steel floor that was in the car was added during the end of the car's life. On Conrail, the floor was wood as evidenced by the "W" stencil on the side of the car.



By the End of the weekend, 3/4 of the floor was bolted down. The floor is white and red oak rough cut planks in 2X10 and 2X8. We had to stop there as we still have some steel work to do to replace a couple end panels on the side of the car



Cross section view of the car and its frame with our "test board"



Also in the works... Central Penn Rail Corp has been contracted to paint our N7E former Erie Lackawanna caboose. Here we see one of their employees working on cleaning things up before sand blasting.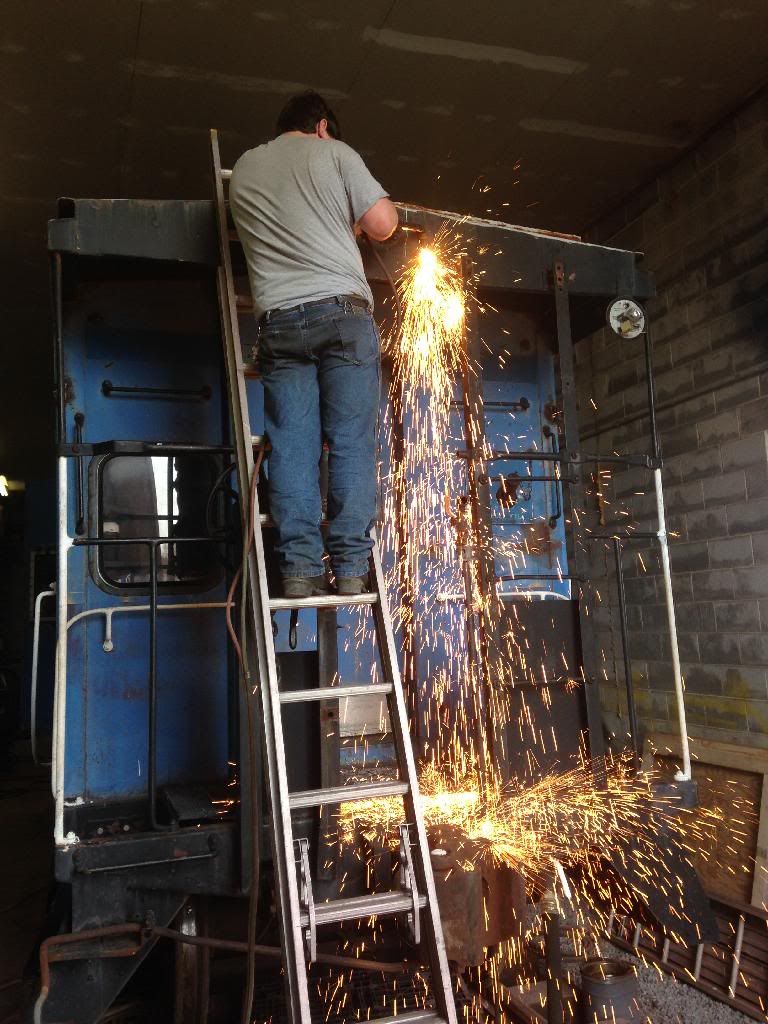 I'll keep all updated on progress and within the month, we hope to have a freshly painted caboose!
Russ