---
Annual road trip to locomotives I must see, took me to Depew, New York, to see former CPR Mikado 5361. The locomotive, as most know, is located on a truncated spur, with liquid gas tanks at one end. The other is connected to the CSX main by a series of spurs, all of which are in tough condition. What a surprise to see the locomotive has been repainted in a very credible fashion! Finally something good to report!

Okay, so is it movable? Yes...and no. Using panel track, it might be wiggled out. Cranes? Best option, but I don't see how to get them into the site. I should also mention, the location is accessible for photos such as you see here. There is an abandoned railway scale house and scale under the lead in tracks. The pit is full of dirty water. Pay close attention to your footing and NEVER go at night. I would also recommend going in with a buddy, for safety's sake.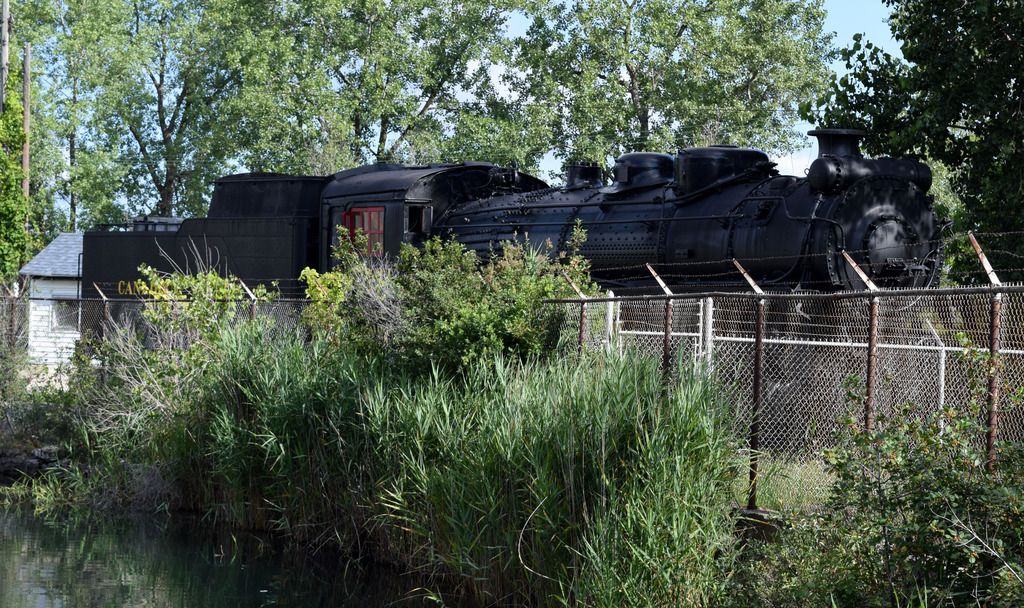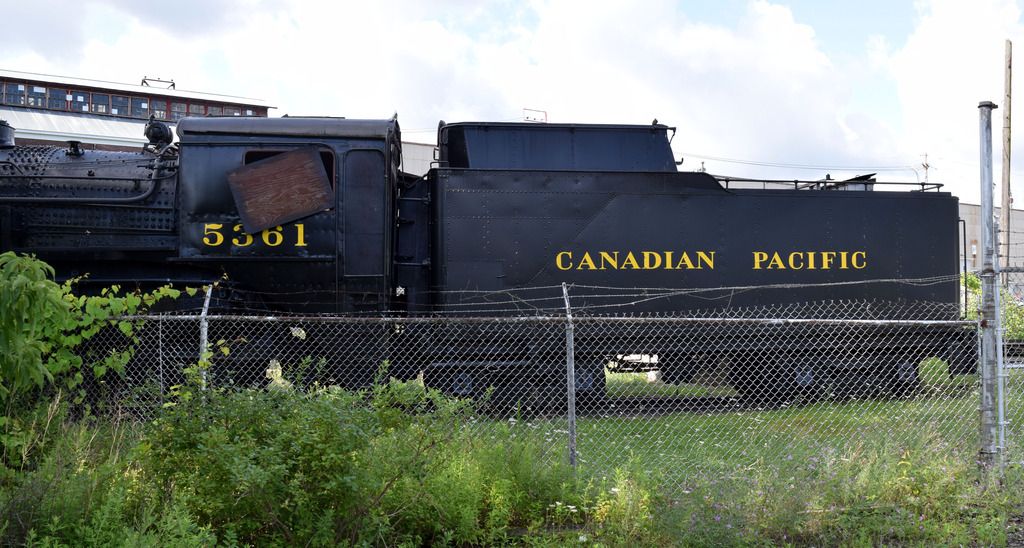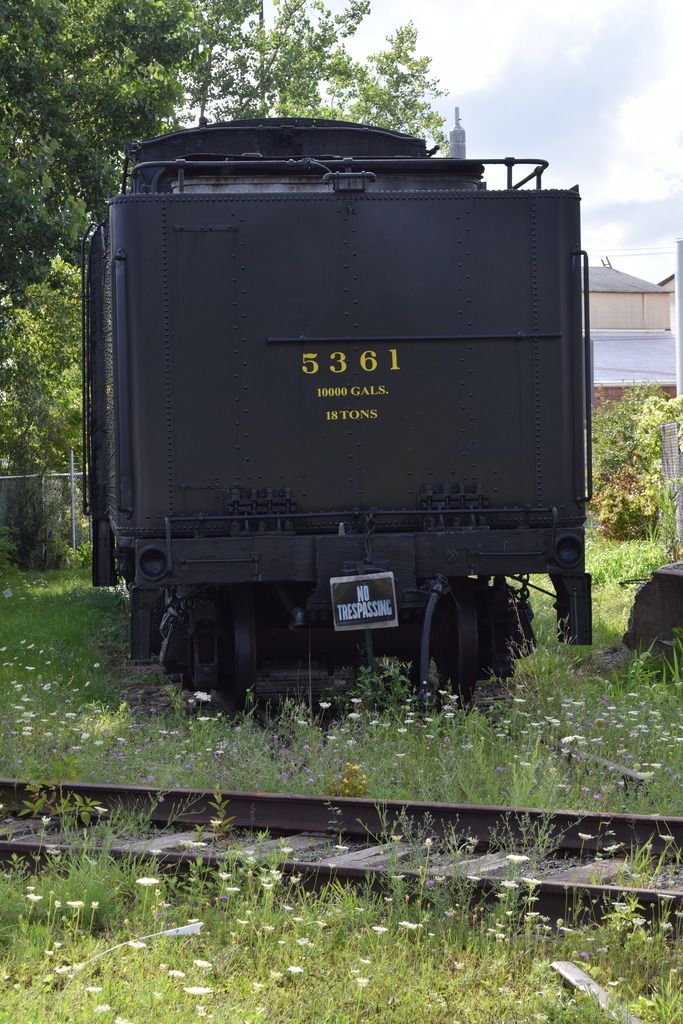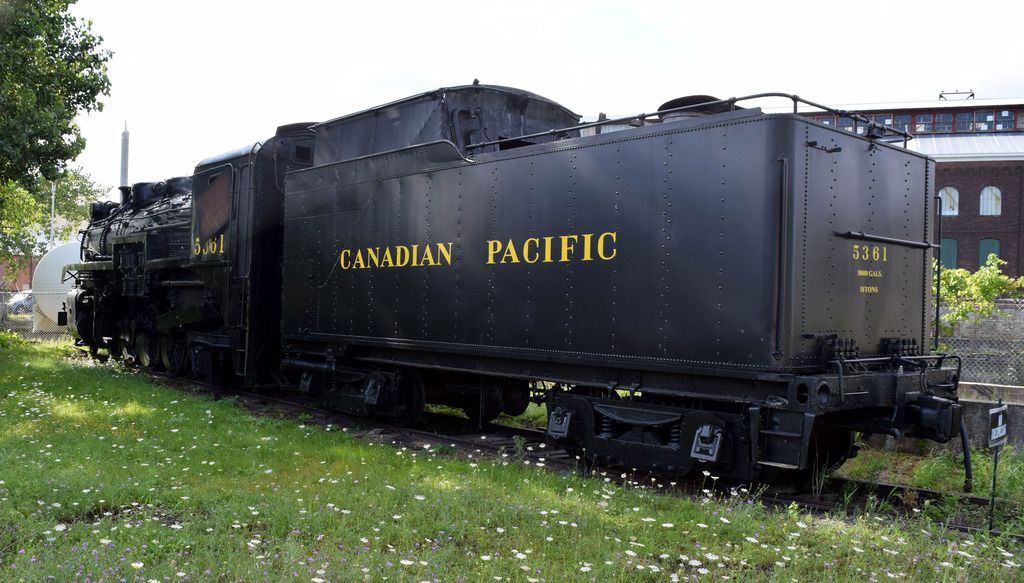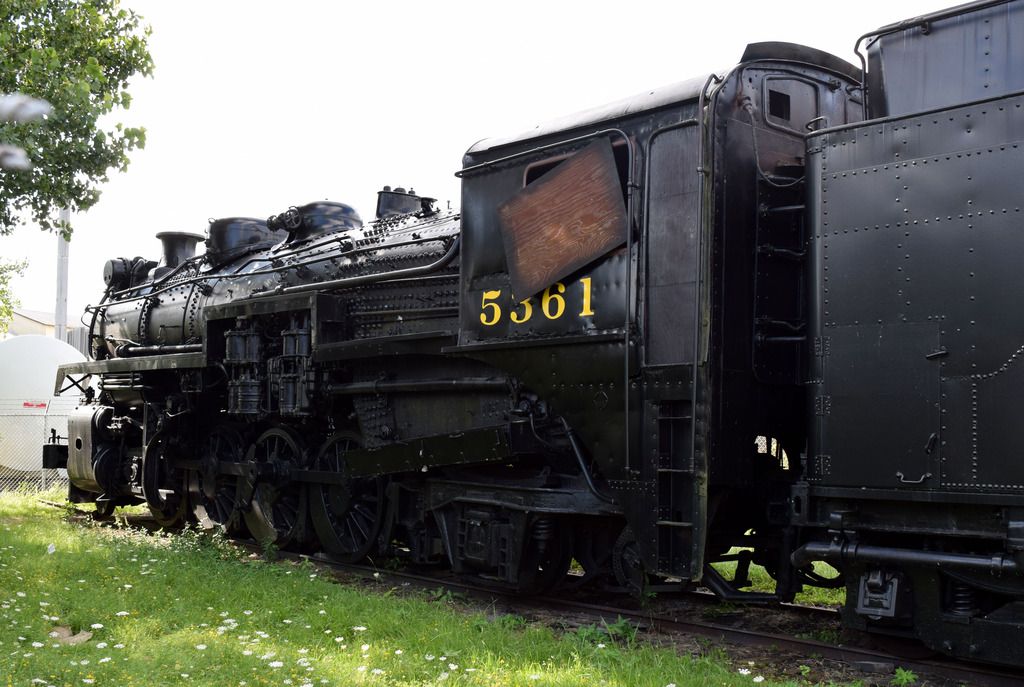 With a coat of paint, I have to say, she looks really good. There are obvious pits in the firebox wrapper sheet. I have no idea of the state in the appliances, but I have been very surprised by the excellent condition of others from MEC 470, so I wouldn't jump to conclusions on this engine.

Owner is quoted as saying he will have her cut her up on his death, if somebody doesn't buy her first. Price $100K. From where do people get these valuations?

"No coal. No water. Sad!"