---
Conneaut RR Museum is home to NKP 755 and an incomparable collection of railroadiana, displayed very effectively. For a small town location, you shouldn't bypass this one. The morning we visited, two older women were managing the site. First task, after opening the museum, is to go out with a broom and remove spider webs from the Berkshire! These two ladies were very "proud of our Berkshire". The 755 has been recently painted and could use some oil and grease, although the engine did not appear to be suffering in any way. We were told that various parts were exchanged between 755 and other locomotives, so I'll assume 759 or 765. 755 looks like she's ready to roll today.
Located in the old NYC station, these women were well versed in the history of all the railroads which once ran through town. The Berk sits opposite some neatly kept residences, which, along with a fence, probably says a great deal for the condition of the displays.
I cannot give this museum accolades beyond stating it should be a destination if you love mid-west railroads.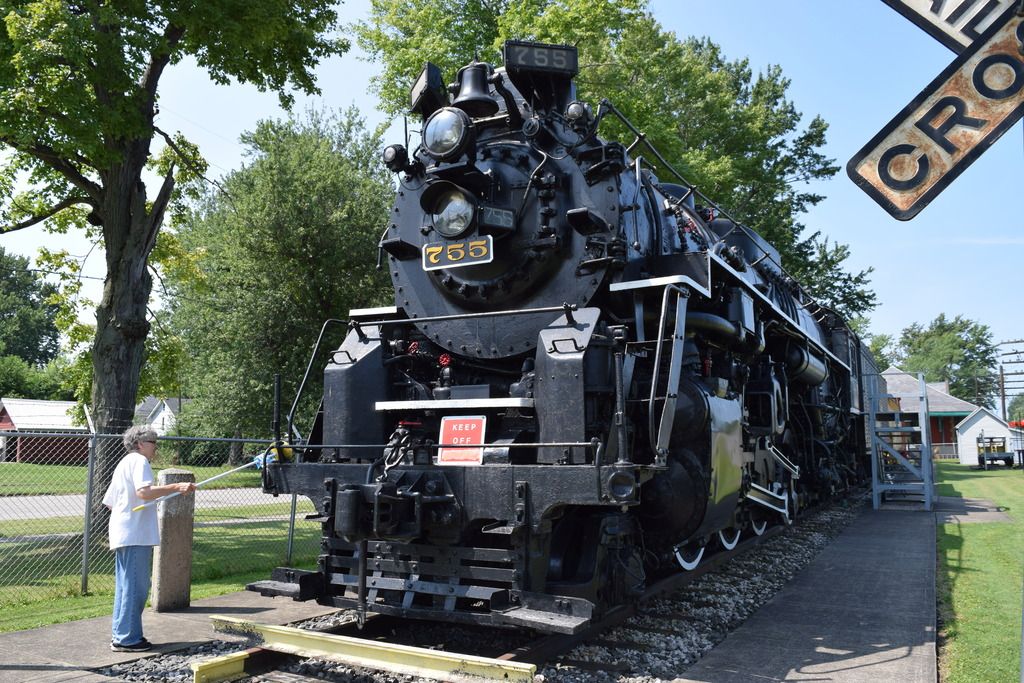 Giving the spiders what for!