I know it's from 1907, but still I was curios if you did pay more then 1,000 (one thousand) U.S. Dollars for a compartment (any kind) or per person. 'cause even for person that haves enough money, 1,200 U.S.D./person isn't cheap. Probably the price was/compartment and if there where more person, the price was divided among them.
I cant' understeand why the upper breath (bed) costed more. I can understeand why the end compartments where a little bit more exprensive - above the bogies there is more balance and noice, so more confort means that you stay in the middle of the car.
Another thing that I can't understand is why the sleeping cars made after the '20's looked so Spartan on the inside - I've seen sleeping cars used in communist countries (excepting former U.S.S.R.) and the look was far beyond better.

We do numbers differently from in Europe.
Pullman 8-29-62 page10.jpg [ 287.6 KiB | Viewed 716 times ]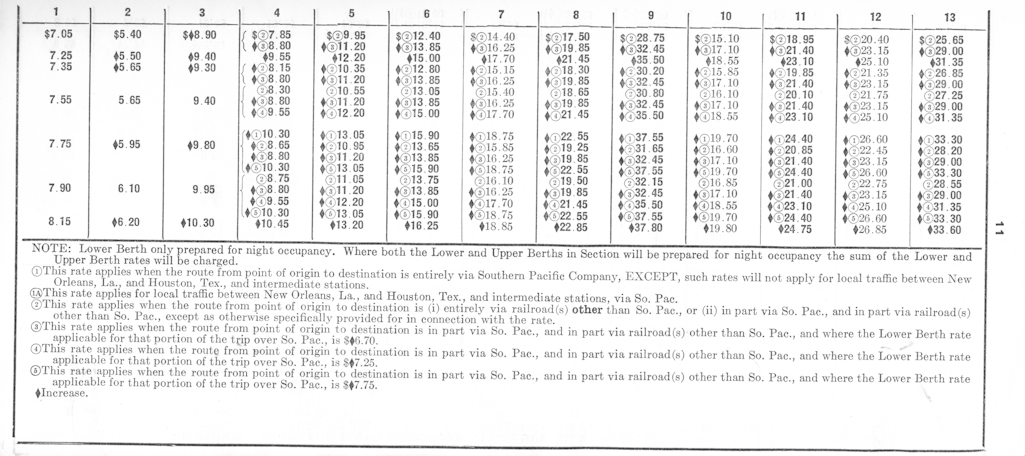 Pullman 8-29-62 page11.jpg [ 302.77 KiB | Viewed 716 times ]