---
Steam safety valve - unknown to me make. The cap has a cast "B 61". The spec plate has been gobbered over with solder.

Should be schedule 80 pipe, but I don't know enough to tell for sure.

Inside diameter:
1 13/16"


$150 shipped to Anywhere, USA.

Thanks for your interest.
Attachments: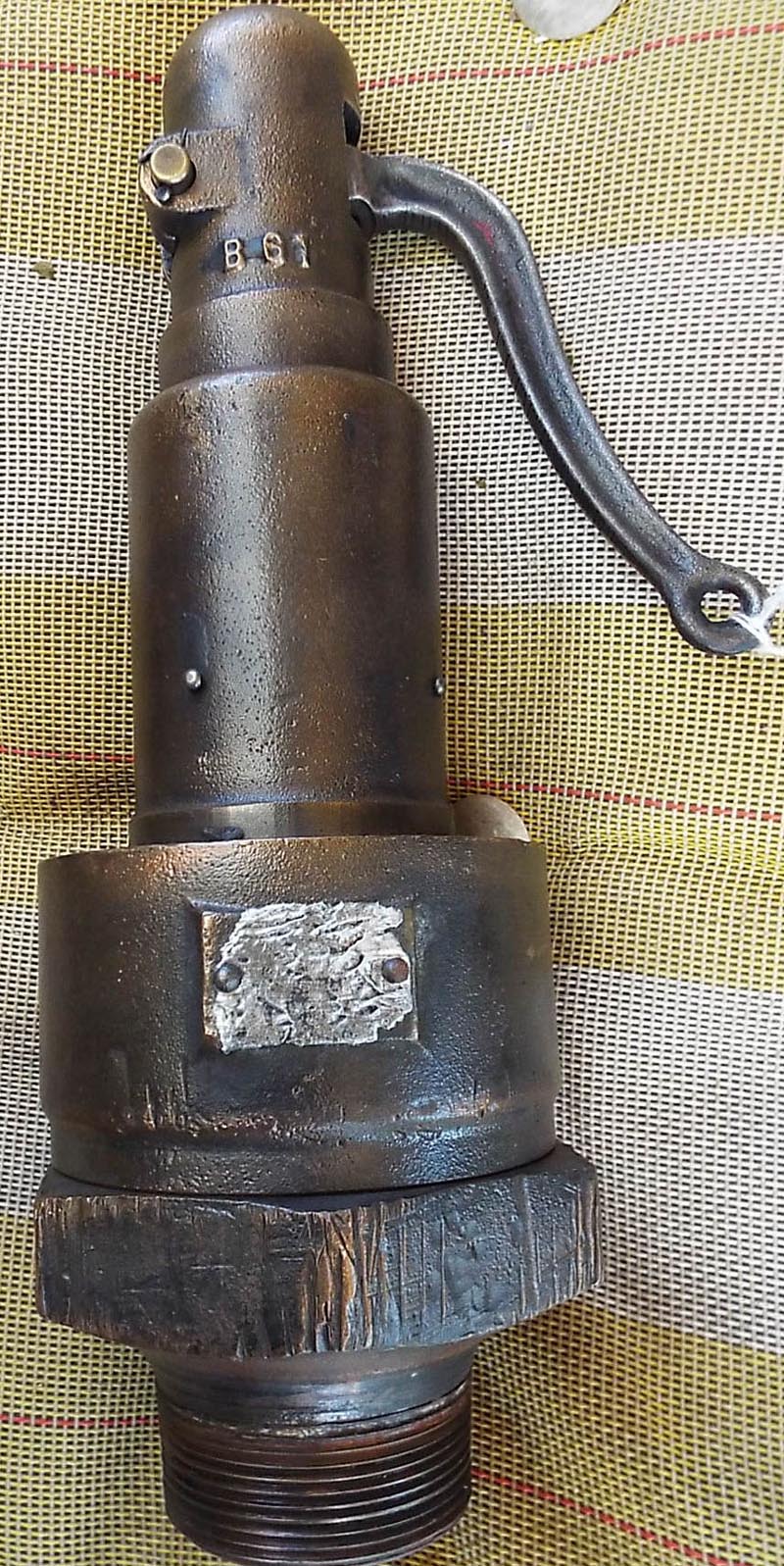 Pop Valve 1s.jpg [ 297.04 KiB | Viewed 1255 times ]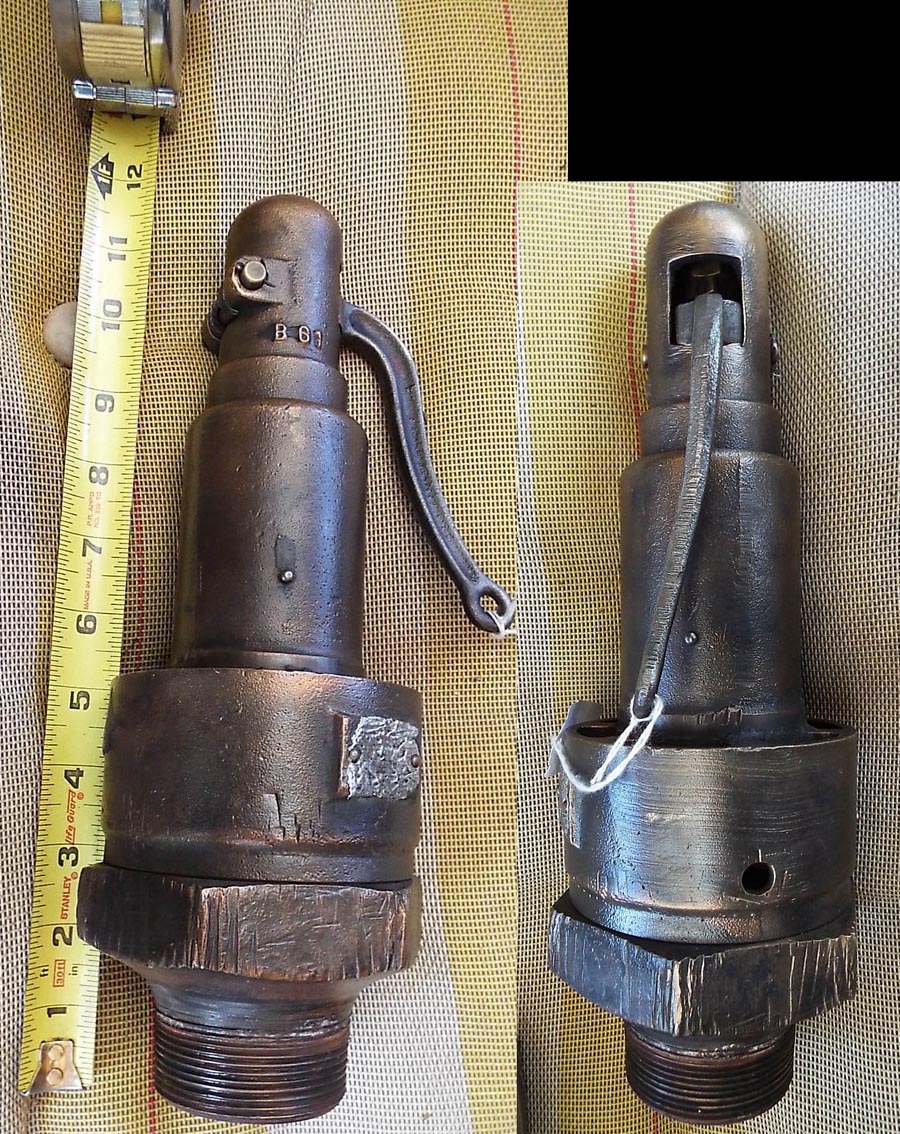 Pop Valve 2s.jpg [ 338.37 KiB | Viewed 1255 times ]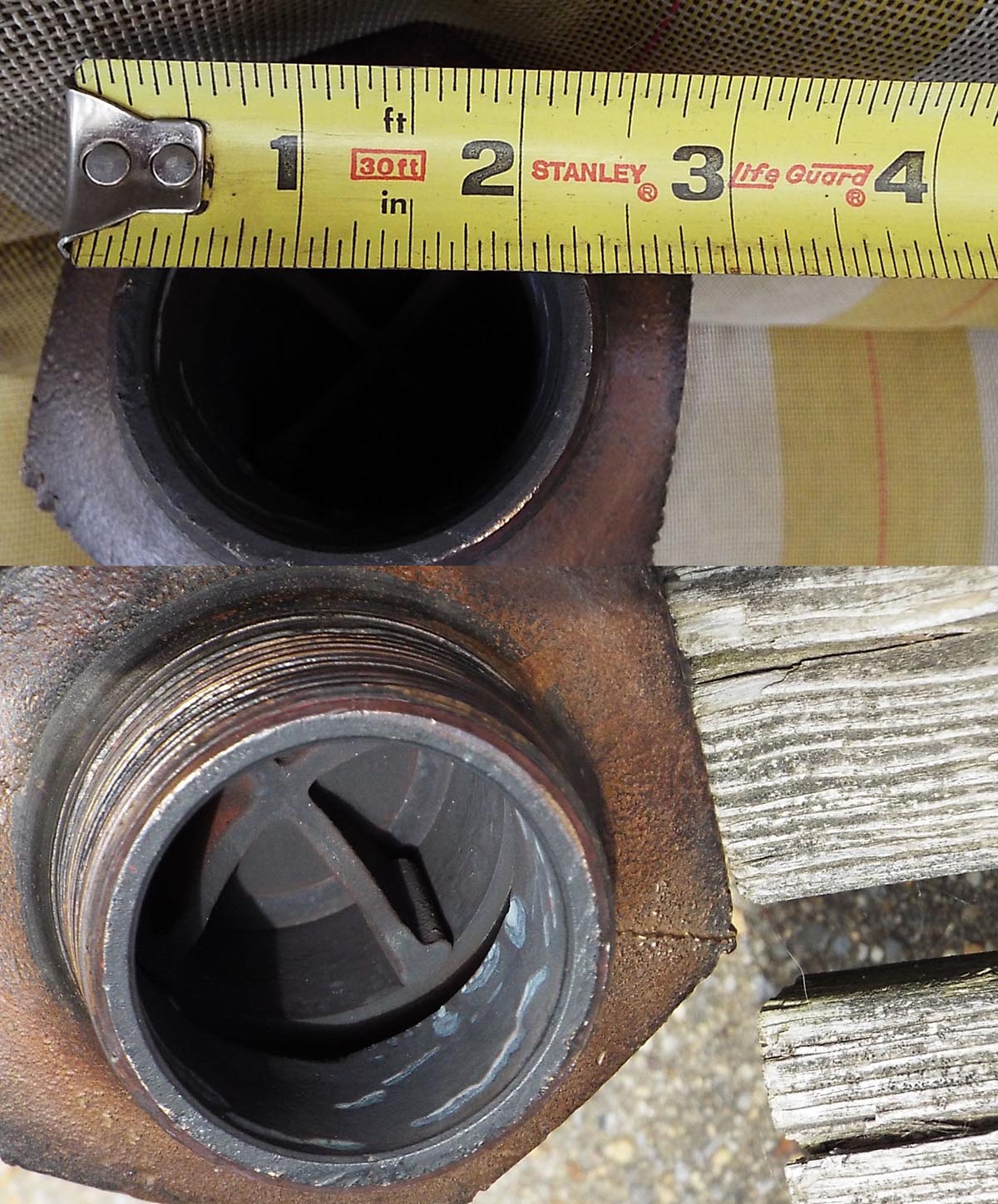 Pop Valve 3s.jpg [ 267.67 KiB | Viewed 1255 times ]