---
Anyone know of a manufacturer who still makes summer hats/caps using real wicker or can instead of the faux versions in plastic?

I bought a Southern Pacific style summer cap with wicker in the 70's from Schneider's Hub in Oakland, CA, but they went out of business long ago. I believe Lancaster Uniform Cap Company in Los Angeles may have also produced similar caps, but sadly they also went out of business in 2013.

I have attached a view of some conductors caps from Disneyland. I am looking to find someone to reproduce the one on the right as used on the Santa Fe & Disneyland in 1955.

[attachment=0]H0CGBM3l.jpg[/attachment]



Attachments:
File comment: Cap on left with faux wicker/cane produced by Midway Cap Company of Chicago. They no longer sell these to the public. Cap on right is an original Santa Fe & Disneyland item and no information as to who produced it.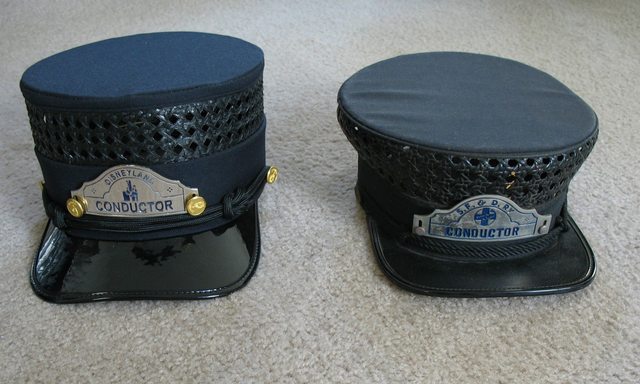 H0CGBM3l.jpg [ 51.44 KiB | Viewed 3540 times ]