---
Yes, this is owned by the Christian camp, and I'd think just walking up there without permission wouldn't be good. They're great people and they'll show you around if you just ask.
I took this shot on my first visit there in 2000. When I got home I realized I had a 1930s shot taken from the exact same post. To prove it, the loco and the smoke

and

the cliff face were placed into the photo: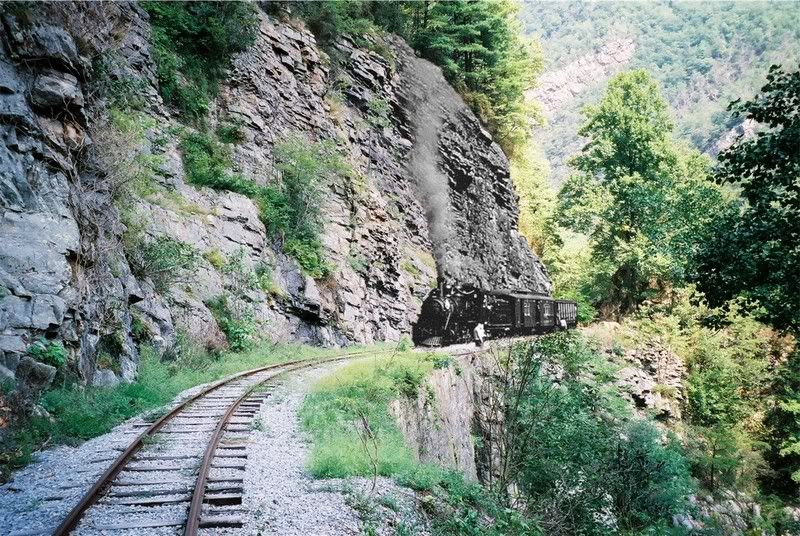 I first saw the place I think in 1980 or 81 when I was a kid. My Dad, brother, two uncles and a cousin all went up from the other end through the Blevins side of the gorge and found at the time the road ended right at the rails. Then, none of us realized they'd stopped running trains just a few years before at the ill-fated, "Hillbilly World" park there. The bridges still had tracks over them then, and we walked over the first of them and into the tunnel (#5, I think). I remember that we stopped at that point, not realizing how much more was still ahead. Man, how I wish we'd gone all the way down there but that's a long way to walk back uphill and the owners of the property then were

not

happy with trespassers.